Settings under the Display tab are used for providing some visual and informational content to the users. This is especially useful when you are using a shareable link. You can edit:
Name of your service
Short description of the service
Long description of the service
Link to your support hub (e.g. helpdesk, zendesk portal)
Link to your support email
Privacy Policy
Terms and conditions
Logo
All of the above information is displayed in a shareable link in a following way: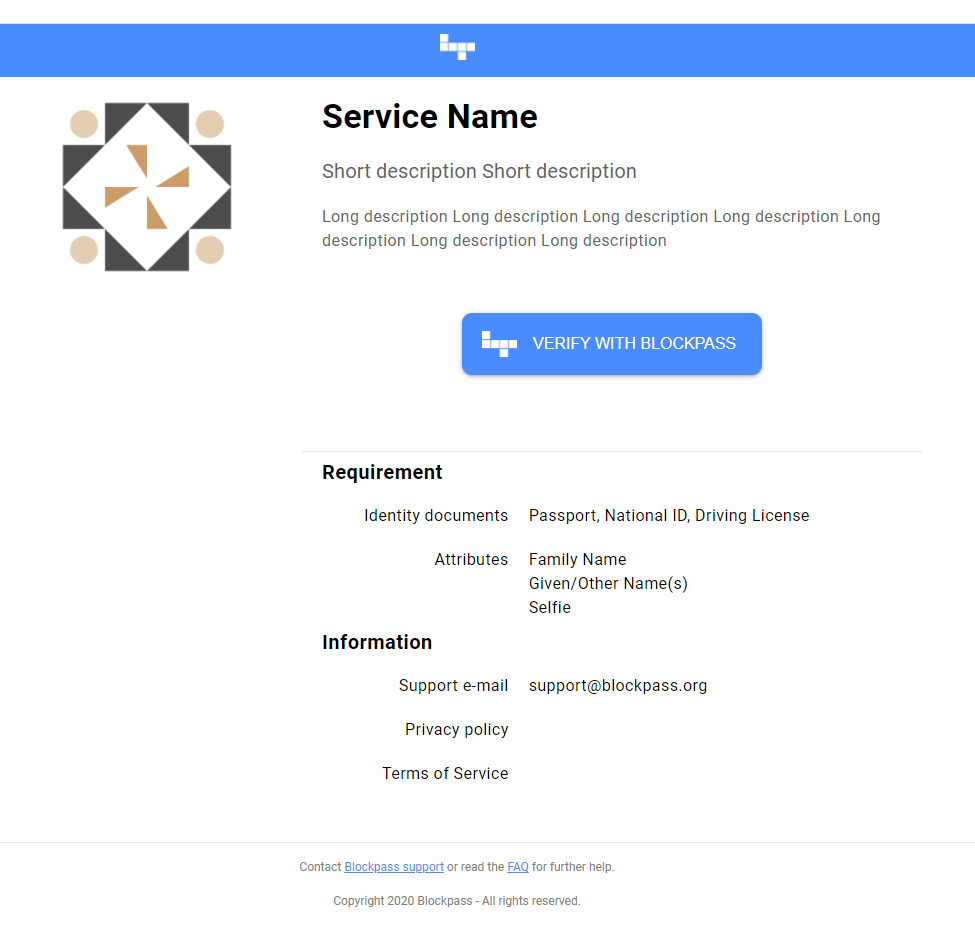 Filling out this information will give users some idea about your service (what service they are applying to, what for etc).
Users who use our Mobile app will also see this information on their phone after scanning your QR code.