If you log into Blockpass Mobile App or WebID and you see UPDATE REQUIRED it may be that your certificates have expired and that Blockpass is prompting you to refresh your verifications and re-submit to the service. Blockpass verification certificates expire, on average, after 3 months. Even though your certificates have expired you may already be APPROVED in the service.
If you want to double check whether you are APPROVED directly in the service you can use the following method described below.
WebID
Go to the registration link of the service.
In this case, we will use Seedify's service as an example.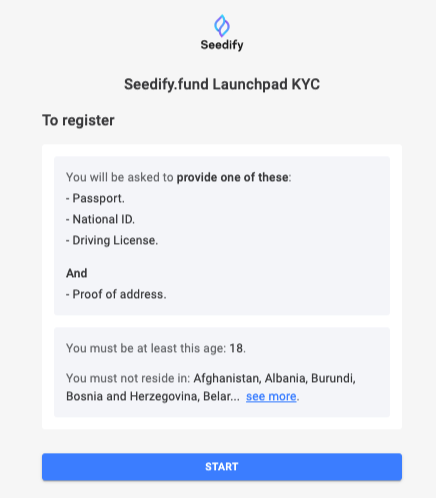 Click "Start"

Enter your email address if you are a WebID user and login

The service should show you your status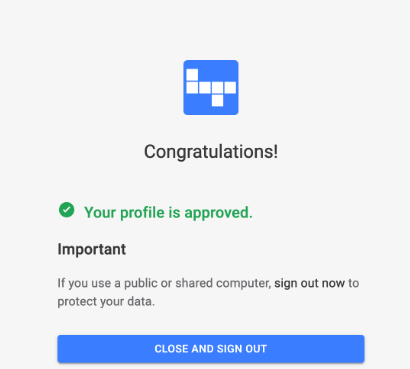 Mobile App
Note: if you are a Blockpass Mobile App user then you should only use the desktop to click the link below. At present, this method will not work if you open the registration link on your mobile browser.

Open the Blockpass Mobile App on your phone and scan the QR code on your desktop

Click on "Start" in your phone

The service should then show you your status