With the purpose of protecting your account from unauthorized logins, Blockpass Admin Console provides two-factor authentication (2FA). Simply, Two-Factor Authentication is a secure method of accessing an account. It requires that anyone logging into your account not only has a password, but also an access code. This code can be obtained in the Authentication app on your phone (see a list of authentication apps below).
Setting up Two Factor Authentication (2FA)
Because of the popularity of 2FA and the importance of two-factor authentication methods. Blockpass Admin Console has an easy process to activate.
To begin set-up of two-factor authentication, the following is required:
Please follow the steps below once the above conditions have been met.
Step 1: Access to https://oauth.blockpass.org/ and log in your Blockpass account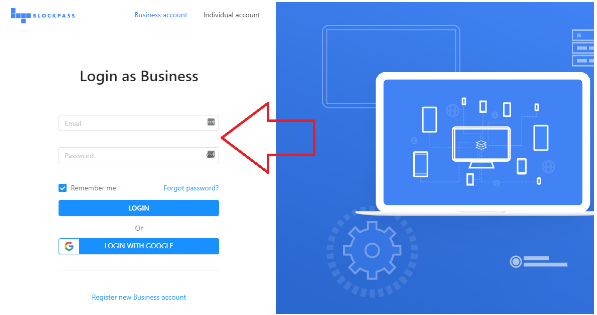 After the successful login, you will see the interface as below.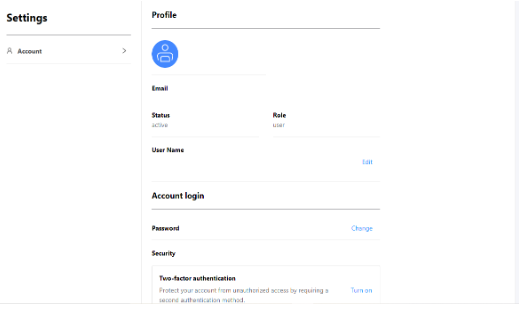 Step 2: In the security section, clicking on the Turn on button at the Two-Factor authentication part.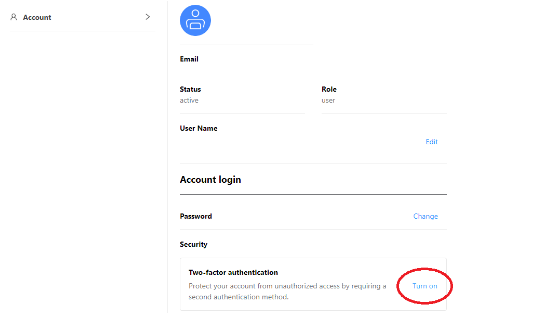 Step 3: Enter your business account password.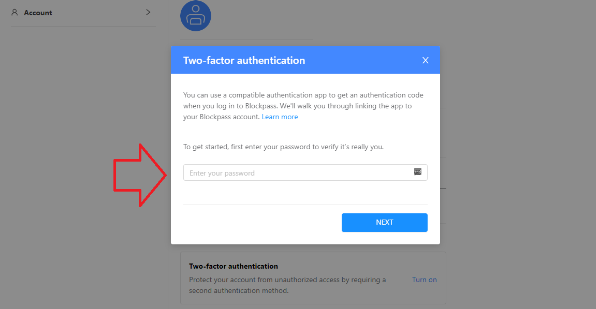 Step 4: After entering the correct password, the system will provide you with a QR code. You need to open your 2FA app on your mobile device and scan it. If you can not scan it, please click on the Can scan QR code?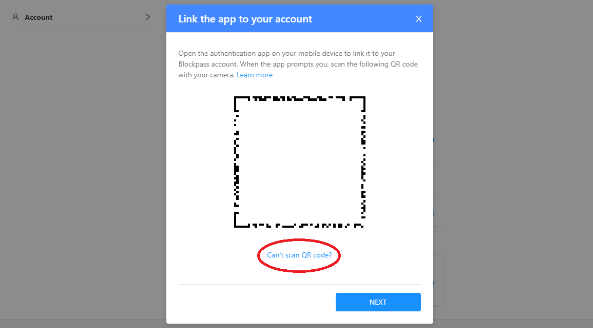 Step 5: Type the 2FA code generated by the authentication app to confirm sync.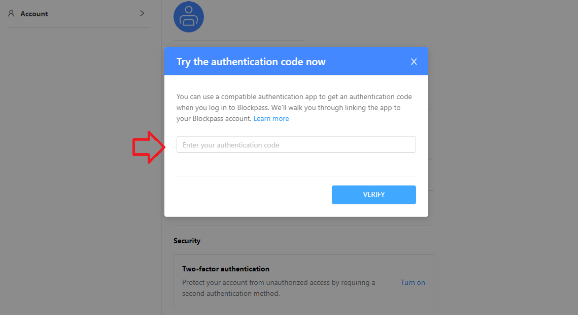 After completing the synchronization, 2FA has been activated for your account.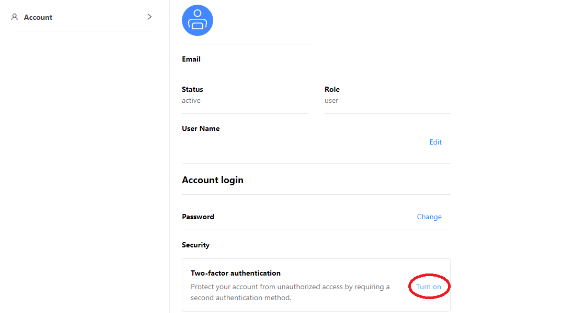 Once 2FA is enabled for your account, the 2FA code is required every time you access the console.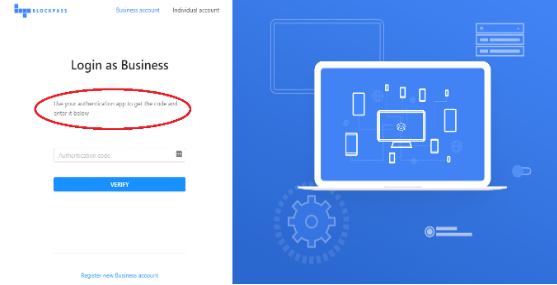 We advise installing an authentication app on at least two distinct devices. This is to ensure that you can still access your account if one of your devices is lost or damaged.
Turning off Two Factor Authentication (2FA)
In order to turn off 2FA on your account, kindly follow these steps:
Step 1: Head to your Account Settings page https://oauth.blockpass.org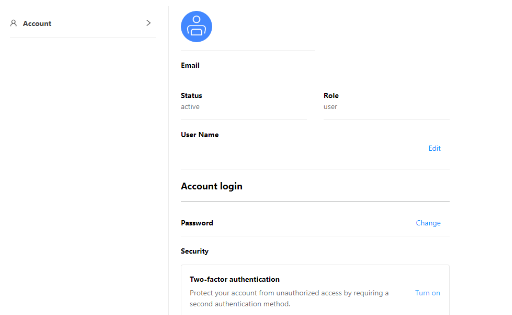 Step 2: Turn off Two-factor authentication setting. Now you can sign in without 2FA code.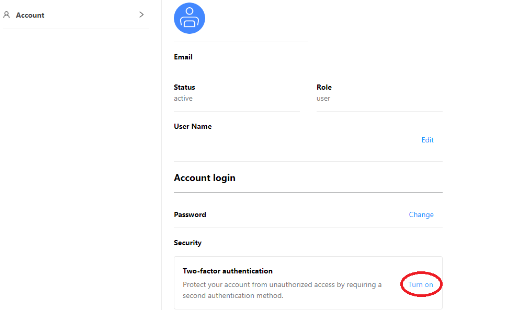 Note that your account is more secure as you need 2FA verification code to log in. If you remove this extra layer of security, you will only be asked for your password when you sign in. This can make it easier for others to break into your account.
Recommended Authentication apps