This section allows you to manage a list of users who have access to the service and its dashboard (dashboard is where all the personal data of users who applied to your service is stored).
We have created different roles so that you can control the level of access depending on who within your team needs access.
Available roles:
Manager
Can manage the applications in the dashboard (view, review, reject, approve). Additionally, Manager can access settings of the dashboard and some additional features like data export.
Reviewer
Reviewer is only allowed to work with the data in the dashboard. This role is designed for compliances specialists who manage the onboarding process.
Accountant
Can view the Usage tab in the Admin Console.
Read-only
Can view the data in the dashboard, but is not allowed to process it (e.g. approve or reject). This role is perfect for your Support team (check the status of the application or other information) or to share data with 3rd parties like (for example compliance auditor, regulator).
How to add a new team member to your service?
Please follow these steps to add a new team member:
Step 1: Access to https://oauth.blockpass.org/ and log in your business service.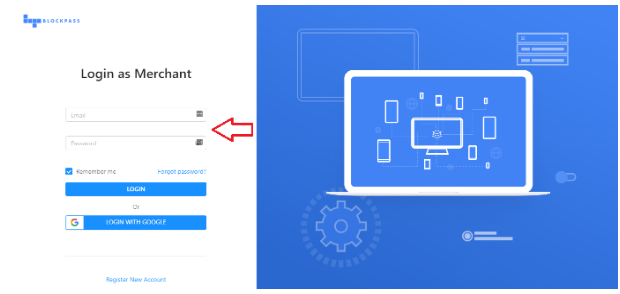 Step 2: Once you have logged into the Admin Console, choose a service which you want to add the new team members to.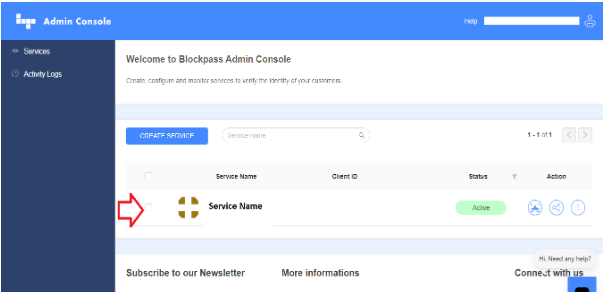 Step 3: Click on the TEAM tab.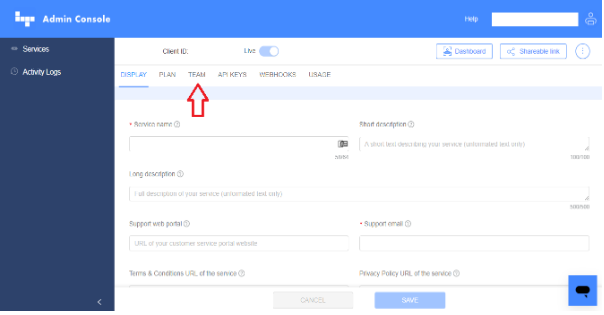 Step 4: Click ADD MEMBER.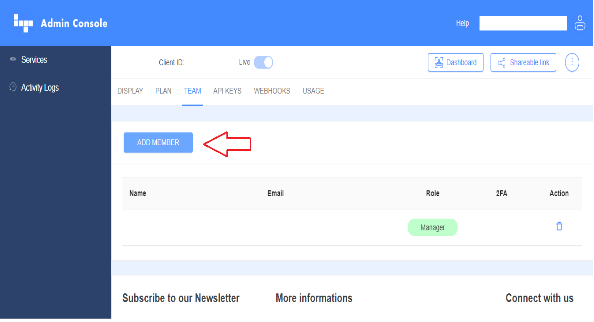 Step 5: After selecting ADD MEMBER, a board will appear.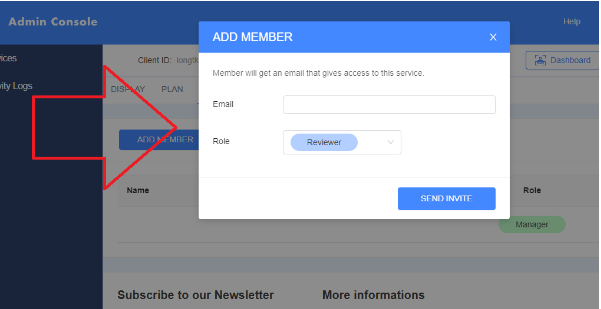 Here, fill in the email and set the role of the person that you want to add as a team member.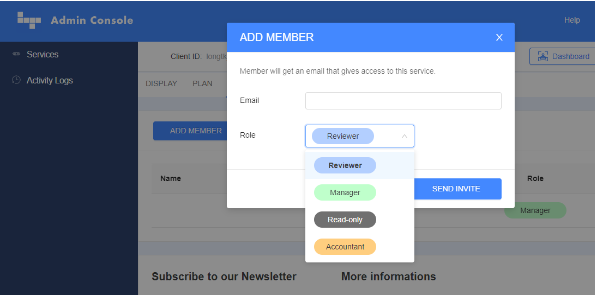 Step 6: After finishing, click SEND INVITE.
The person who is added to the service will receive an invitation via email. They need to click on the invite link to access to the Console.
If you want to remove a team member from your service, click the icon below Action of that email. After that, click Yes.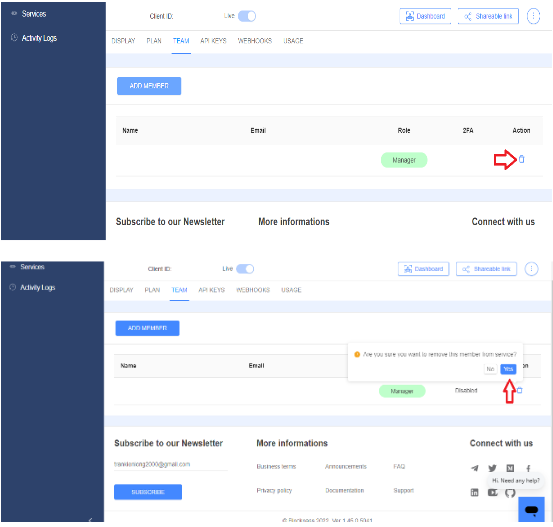 Finally, kindly note that adding a new team member to the service means giving them access to the service and its dashboard. Noted: only one email can be added at a time.