Send your users a push notification any time.
If you have an inactive user application (e.g. you have requested a user to update their profile, but they did not respond), you can send them a reminder via built-it notification system.
In order to send a reminder to the user, kindly open their KYC profile in your Dashboard. In the bottom-left corner of the profile, you will see the "SEND REMINDER" button.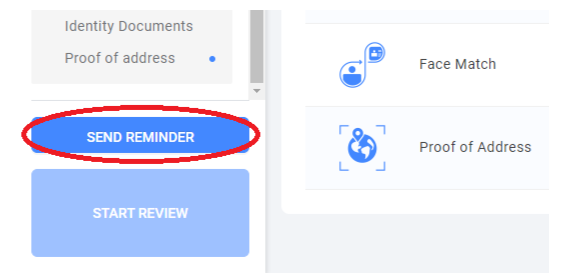 Clicking this button will open a window where you can specify a message to the user, or choose one of the pre-canned messages.
Depending on the platform this particular user is using, they will receive either a push notification on the mobile (in case they are using Blockpass mobile app) or an email (if they are using the Web app).
Add/edit pre-canned messages
Once your dashboard is created, the message sent to users when you push notification will default set as: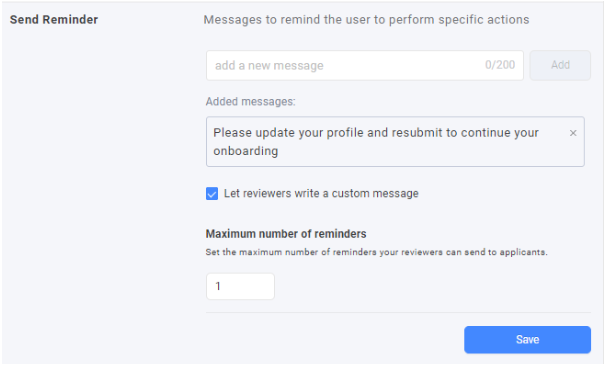 However, you are allowed to edit pre-canned messages in the settings of your Dashboard. Kindly follow the following guide which will help you to go through the steps:
Step 1: Please make sure that you have entered your dashboard. In the top right corner of the dashboard, kindly click on the drop list where you can perform actions on your service. Next, click on the Change Settings.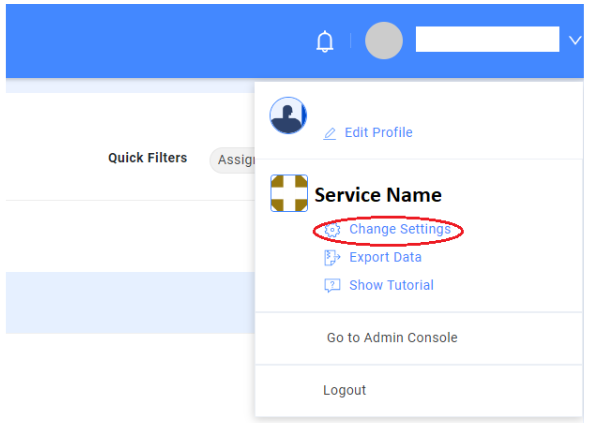 Step 3: In the Settings section, kindly click on the Reviewer Messages part.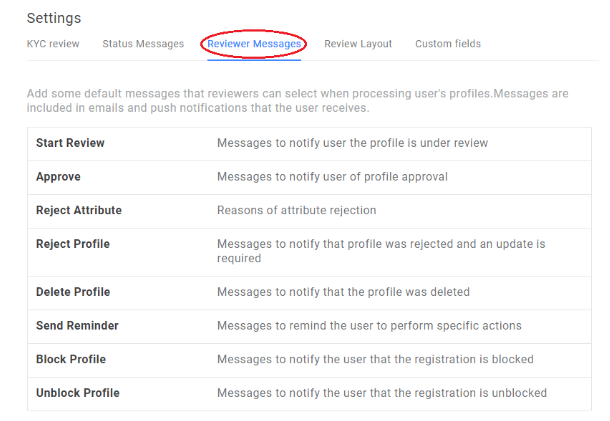 Step 4: Here you will see the 'Send Reminder' option, where you can start your setup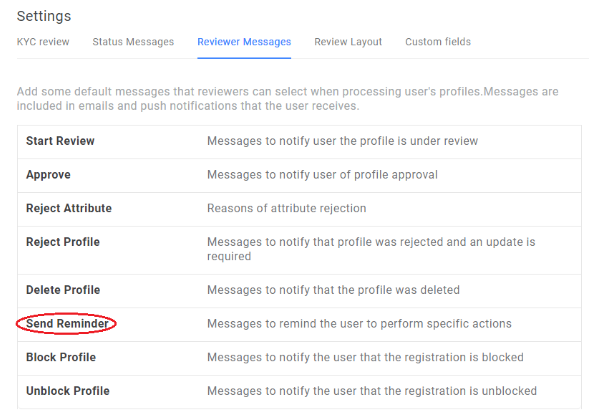 Here, firstly you can add messages to remind the user to perform specific actions and resubmit their profile
Please note that the maximum number of items per category is 10.

Besides, you can only send reminder to users one time as the default. If you want to increase the number of reminders, please adjust this section accordingly.

All things to do once you want to send reminder to an inactive or stuck user are listed above. More details on how to add, edit or remove pre-canned messages in the following article: Dashboard settings: Operator Messages