Are you prepared to embark on your Blockpass journey? Follow the steps below to start smoothly:
Step 1: Creating Your Business Account
To initiate the process, head over to console.blockpass.org. This will redirect you to the Blockpass single-sign-on system.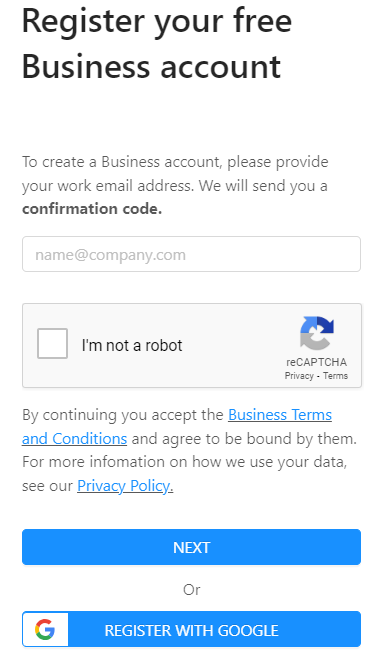 Here's what you need to do:
Click on the link to register a new account and follow the instructions provided on the screen.
Accept the Business Terms.
Provide and verify your email address by using the verification code sent to your inbox.
Choose a username and set your password for your account.
Once completed, you'll be automatically logged in, and your browser might take you back to the Admin Console home page.
Step 2: Setting Up Your Business Service
Once you've signed up and logged into your Business account, it's time to create a Business service. Simply follow these steps:
Click on the "Services" option in the left navigation bar to create a new service.
Press the "Create Service" button, and a new service form will appear.

Add your Service Name.
Click on the "ClientID" section; the system will generate a clientID for your service. You can customize it if you wish.
You can add a logo later; this step is optional.
Once you've filled in the necessary information, click the "Create Service" button.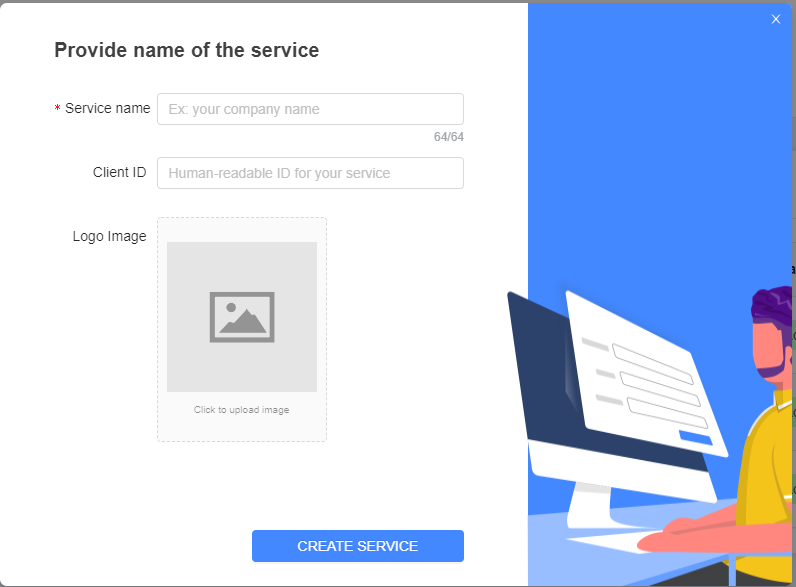 A dialog box will pop up, giving you the option to access the Dashboard or continue configuring your new service. Select Continue Configuration
Step 3: Selecting a Plan for Your Service
Now your service is in Free Plan; the next step is to select a Plan.
Click on the "PLAN" tab to access the Plan selection area.

Within the "PLAN" tab, find the "SELECT A PLAN TO UNLOCK FEATURES" button.

Select a Pay-as-you-go Plus/Standard Plan
You can only use the pay-as-you-go plan if the volume of users is a maximum of 500 users per month. If your service passes this usage or you want some add-on services, you must upgrade your service to Enterprise Plan.
Continuing the registration by clicking on 'SELECT PLAN' at the Plus or Standard option.

Step 4: Finish the configuration and enjoy your service
Kindly refer to the following article (from section 2 onwards) to register your service and finish the configuration for your Dashboard:
https://help.blockpass.org/hc/en-gb/articles/360058951894-Service-configuration-Plan
Any questions about onboarding your service, kindly contact us by sending an email to sales@blockpass.org.