We understand that sometimes you may wish to change your Company's information such as company name, contact name or other details. Please follow the following steps to change your details: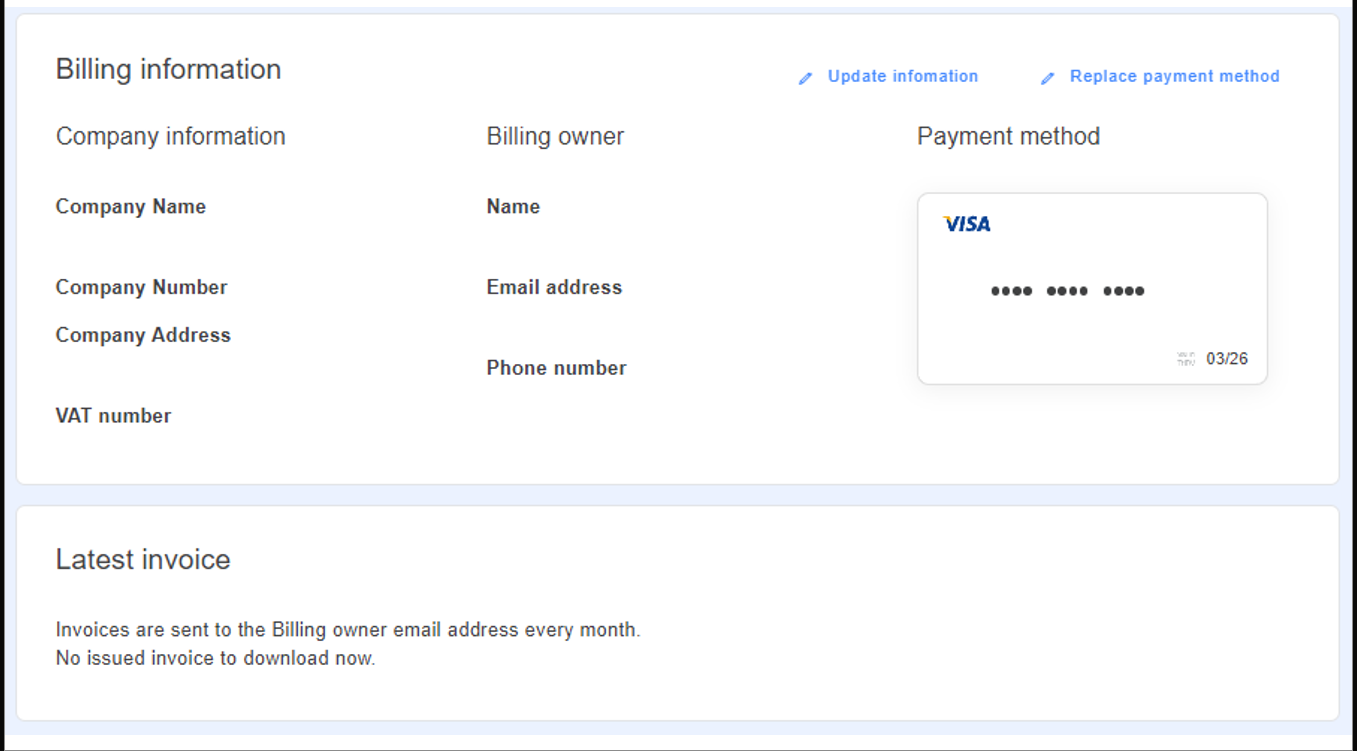 1. Inform our Sales Team (sales@blockpass.org) that you are changing your Company details as this will affect Billing matters;

2. Open https://console.blockpass.org, go to the Plan tab and scroll down. At the end of the page, you will see the 'Billing information'.


3. At 'Billing information' tab, click 'Update information' to update your Company information.
Remember to click 'SAVE CHANGE' after making an update.