From this view you can see an overview of all the profiles that have been submitted to your service (see image below).
The list includes all profiles:
assigned to the logged-in KYC operator;
assigned to other KYC operators; and
that have not yet been assigned to a KYC operator.
Clicking on a profile in the list will take the KYC operator to the profile details view which shows all the submitted identity information of the profile. The KYC operator can then commence a review of the profile.
View Options
Filter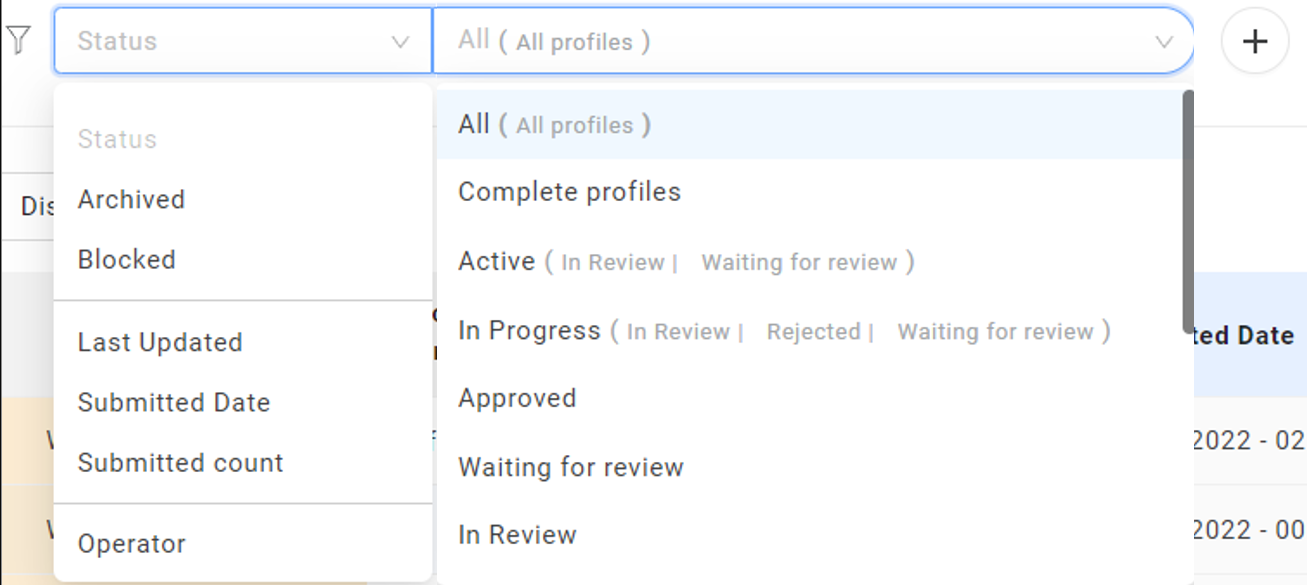 The top panel of the list view allows the KYC operator to filter profiles by metadata, or by key attribute fields like the profile's name. Filter criteria can be selected using the down-arrow by the criteria name, and additional filter criteria can be added or removed.
Sort
The sort order can be changed with the up-down triangles to the right of each of the column names.
The current sort-column is highlighted.
Display Columns
Data columns can be hidden or displayed using the dropdown in Display Columns section.